..so lately i have been in this stay-up-till 7am, ungrammatical, nostalgic, talk to myself. paranoid, insomniac, wide eyed, and a little intense. okie maybe little is an understatement. wish i knew if i wanted stability more than the complete range of emotions and melodrama. if only life could be summarized in one simple word...good or bad. -im too young to be stuck somewhere in the middle, sitting on a fence and whining about it. no, i cant write an intro for myself, hence i ask you to read the damn blog. maybe.. you'll find out more through my posts. n in the meanwhile take a panadol handy.. .
Terror Alert Level -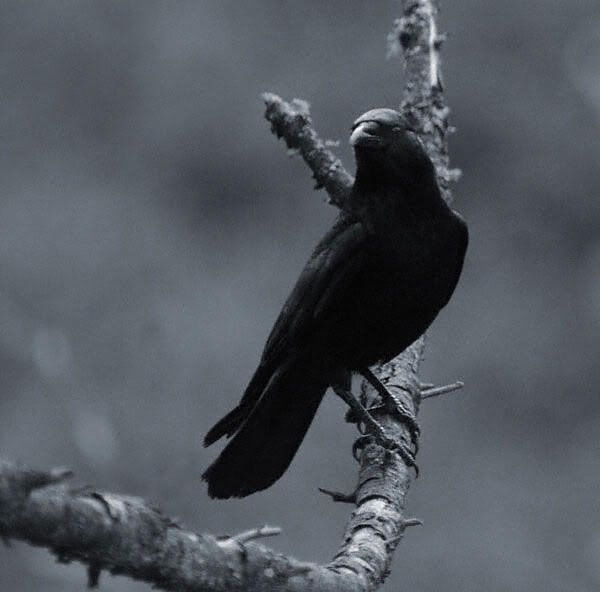 One crow sorrow
Two crows mirth
Three crows a joining
Four crows a birth
Five crows lucky
Six crows cold
Seven crows a secret
Never to be told
- Lately...
When I was a child
a story was told
about the devil
and a girl so bold.
He offered her riches,
a fortune of gold,
and lovers abound.
But she lifted her soul,
she lifted her soul clean.
Like the story was told
on a dark country road
the same man appeared to me...

But I reached, I reached
through the rain to the Devil's feet.

Now twenty years later
to the place I return where I scorned the angels
for a passion that burned.
There set in a tree
a knot twisted and turned,
the face of a creature Hell bound.
So long ago
could my mind've played jokes on me?
As darkness sets in,
unavoidable sin,
the truth I try not to believe....

That I reached, I reached
through the rain to the Devil's feet.
-by Azure Ray
_________________


One Tree Hill - New Zealand.
Dedicated to Xulfee Bhai, who chose to die in the Summer of 2003 Oct 7.

calm before the storm

_________________
Numb by Linkin Park

And i know
I may end up failing too
But i know
You were just like me with someone disappointed in you..
I've become so Numb...I can't feel you there.
said he: tum jaisay doosron say bhaagti ho aur chupati ho .. wohi mere saath bhi kiya.... "
~*~ current mood ...